The next Sake Professional Course will take place in New York City, December 7, 8 and 9, 2015. Here are ten reasons you really want to be there.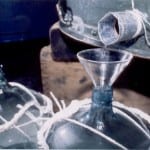 10. No sake stone remains left unturned. Every single aspect of the sake world is covered in excruciating detail.
9. Certification: you can become a Certified Sake Professional as recognized by the Sake Education Council.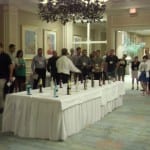 8. Just one more reason to spend three days in New York City in the late autumn!
7. You have been working hard, and deserve a break that is only three days, fun and educational, and that will serve you for a lifetime.
6. The 1200 or so folks that have already taken the course across the past 11 years have good things to say about it.
5. It is organized, flows logically, and manages to get a massive amount of sake information internalized in three short days.
4. You'll learn about koji, toji, yamahai, kimoto and muroku nama genshu – and taste them all! (Well, not the toji…)
3. It is the last Sake Professional Course to be offered in 2015 – and the next stateside course will not be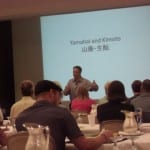 until next April!
2. This course opens the door to a lifelong romance with what is easily the world's most interesting and steeped-in-culture drink.
1. You will taste upwards of 90 (count 'em!) sake across three days. Nowhere else can you get exposed to so many in a focused environment.
Learn more about the course here 
Read testimonials from those that have taken in in the past here
To sign up, or if you have any questions, please send an email to sakeguy@gol.com .