Happy New Year!
While it is not January 1, it is July 1, the first year of the Heisei 27 Shuzo Nendo, or H27BY.
There are fiscal years and calendar years. Often, these are different. Well, in the sake industry, they also have "brewing years," or "BY."
What's the point? What's the difference? Sake brewing begins in the fall and runs until the next spring, necessarily crossing into a new calendar year. In Japan, the fiscal year of most companies begins April 1, so it would straddle two fiscal years as well. So in order to capture one season cleanly – eliminating the need account for half-done batches et al – the B Y (brewing year) concept was formed.
If we were to use calendar years to refer to when a sake was brewed, saying for example a sake was brewed in 2014, well that could be February of 2014 or November of 2014. And these are two completely different brewing seasons, with different rice harvests, and maybe even different brewing personnel. Using the BY year eliminates that potential confusion.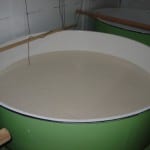 Note that different kura (breweries) have different scales of operation. Some brew lots more than others. Accordingly, when each kura stops and starts for the year varies hugely. The less the brew, the later in the year they begin, and the sooner they finish. Conversely, the larger brewers start earlier and earlier, some approaching late summer as their starting point, and approaching early summer (of the next year) as their wrap-up for the season.
As such, the brewing industry here recognizes July 1 as the first day of BY, and June 30th as the last. This way, the brewing season of all kura is caught neatly and cleanly between.
The "27" refers to the year Heisei 27, or 2015 in the Japanese calendar. So ring in BY27 with a glass of your favorite sake on this day, New (Brewing) Year's day, 2015.
~~~~~~~~~~~~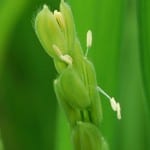 The next Sake Professional Course in which there are openings will be held in Miami Beach Florida, August 17~19. For more information and/or to make a reservation, please email me sakeguy@gol.com. There are but 12 seats remaining open as of today, New (Brewing) Year's day, 2015!
Learn more here as well.