It's here! Just what you need to eliminate sake shopping stress!

The Sake Dictionary
$8.99

Are you an iPhone user? Get the iPhone version for only $0.99.
Learn more below.
What is the Sake Dictionary? A concise list of 200 terms, compact and simple, to help you look up any sake related word that you might come across. The 200 terms are listed in English, then in Japanese, followed by short, clear English definitions. Offered as a PDF document.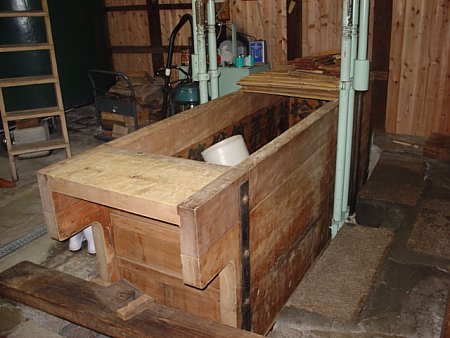 Save yourself from ever being baffled by a sake term again.
Announcing the The Sake Dictionary…
Have you ever found yourself out and about at perhaps a retail shop or at a sushi bar, perusing the sake menu and wondering – or trying to recall – just what the dickens all those terms actually mean? Wouldn't it have been great to have a quick guide that fits in your pocket, pda, or phone that you could whip out to confirm a term or two? Well, here it is.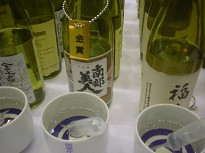 The Sake Dictionary is just that: A concise little package of all the terms you might ever come across when dealing with sake. Almost 200 of them – including sake grades, rice variety names, seasonal sake terms, special varieties, rare types, post-brewing processing words and the myriad terms used in sake production – many of which are not even familiar to the average Japanese person on the street – are listed up here with concise, useful and clear definitions and the written Japanese version as well.
Start to toss around Japanese sake terms like you were raised knowing them. Gain a level of familiarity hitherto unimaginable! Avoid frustrating paralysis when faced with a sake-related purchase!
Get your copy of The Sake Dictionary now and never be confused by sake terms again.
So click here to purchase your copy of The Sake Dictionary and eliminate sake stress and get a permanent grip on those pesky terms, and start really enjoying your sake.
For more information, go here. But trust me, it is a simple document, well laid out and concise, and will perform just as you'd imagine. You know that term, you've heard it before, you just cannot recall what it means right now. Just whip out the Sake Dictionary and Bingo! You've got it.
Click on the box below to get your copy now:
THE SAKE DICTIONARY

For iPhone Users: The Sake Dictionary App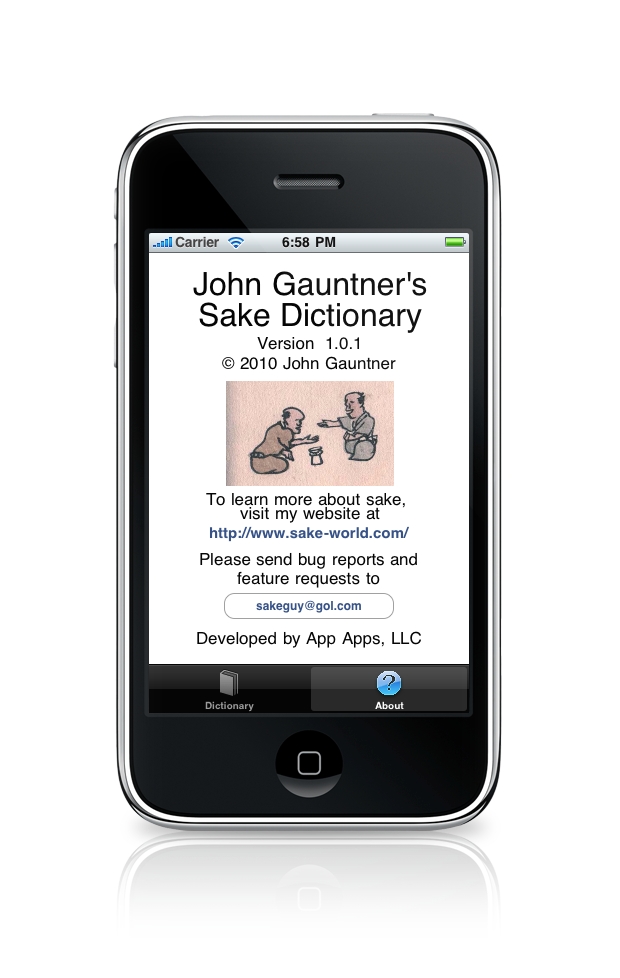 Are you an iPhone user? You can get an iPhone or iPod Touch (R) version of The Sake Dictionary here. (Clicking on that link will start iTunes) See the screenshots below. Also, for a review of The Sake Dictionary app, click on the links below.
Urbansake.com Sake Dictionary Review
Passionatefoodieblogspot Sake Dictionary Review
Losangelessake Sake Dictionary Review