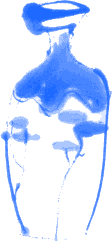 UPCOMING SAKE SEMINARS & EVENTS
Click here to sign up for our "Tokyo Seminar &Event Notification List" to receive automated email updates on upcoming sake events.
SIGN UP FOR THE TOKYO SEMINAR LIST
In addition to our free monthly newsletter, we also offer
automated email updates that inform you of upcoming sake seminars and sake events in Tokyo, nationwide, and abroad. Click below button to subscribe. Unsubscribe info included in all mailings.
If button fails to work, click here.
~~~~~~~~~~~~~~~~~~~
Sake Fair
Friday, June 14, 2013
If you are anywhere near Tokyo on Friday June 14, you simply must head to The World Import Mart Building in Sunshine City in  Ikebukuro, Tokyo  for the 2013 Sake Fair. It includes a public tasting of the 2013 National New Sake Tasting Competition as well as the 7th All
Japan Sake Exhibition, wherein all the prefectures in the country have a booth at which you can taste their sake. Learn more here!
Read the same announcement in PDF for here.
Also, I will be giving  a  short but special seminar, after which there will  be a pairing event matching sake and regional delicacies. The schedule is as below.
Special SAKE Seminar (3:00 p.m. – 4:30 p.m.)
- Opening address
- Special guest speaker: John Gauntner (Sake Evangelist)
Theme: "The Appeal of Sake"
- Tasting and matching of a wide array of Japanese sake and food
- Networking with Japan's leading sake brewers
Learn more here.
Interested in attending? Fill out this application form!
Hope to see you there!
~~~~~~~~~~~~~~~~~~~~~~~~~~~~~~~~~~~~~~~~~
Announcing:
The 2013  Sake Professional Course
to be held in Dallas, Texas, August 8~10, 2013
A three-day, intensive sake course, replete with comprehensive lectures, directly applicable tasting sessions, and certification testing. Learn more here. No sake stone will be left unturned! For more information, send an email to sakeguy@gol.com .