The 2015 Sake Professional Course Level II
with SEC-certification testing for Advanced Sake Professional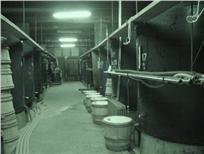 The main objective of Level II is to seriously deepen your understanding of the sake world, how it is made, and then focus on developing tasting skills and an understanding of styles, quality levels, and more through focused and guided tasting exercises.
The schedule is as below.
Monday, February 16
9:00 – 12:00 Welcome, Orientation, Review etc of Production, tasting components, etc.
1:00 – 3:30 Continuation of above program; guided tasting of several sake
3:30 – 5:00 Guest Lecture, Sake Distribution in Japan (tentative)
Tuesday, February 17
9:00 – 9:30 Review and QA
9:30 – 12:00 Guest Lecture and tasting with Haruo Matsuzaki
1:00 – 5:00 Blind and Guided Tasting Practice
Dinner
Wednesday, February 18
10:00 Masumi Brewer (two of 'em!) in Nagano.  (tentative)
No organized dinner this evening, as we get back about 6 or 7 by bus, within which we have been drinking, and folks want to study for the exam the next day.
Thursday, February 19
9:00 – 12:00 Level II Test
1:00 – Move to Kumazawa Shuzo, see brewery, enjoy dinner
Friday, February 20
Visit to Kikuyoi Brewery in Shizuoka (evening as of yet undecided)
Below is a more formal description of the course and its content, included here for the sake of thoroughness.
*      *      *
The Level Two Sake Professional Course will focus on taking your current
presumably high level of understanding related to sake to the next level.
This will include plenty of new material not presented anywhere else in English.
We will talk in much more depth about the production process, including
detail down to the numbers, such as temperature curves and times for
koji making, moto preparation, moromi day counts, and how changing these
affects everything else. The purpose will not be to allow you to brew,
but rather to increase your familiarity with the process.
However, the course will focus mostly on tasting exercises designed to
attune palates to things like rice varieties, yeast differences,
pasteurization related issues, grades and production methods, and levels
of maturity. These will include taking copious notes on blindly tasted
sake, and discussing these openly, as well as being presented with, for
example, a typical example of one yeast or production method, then
searching for those characteristics among other blindly tasted sake. We
will also cover the various chemicals and acids that lead to particular
flavors and aromas in sake. I have again convinced good friend and well
known and prominent taster Haruo Matsuzaki, the man with "the palate
from hell" as I like to describe him, to give us a lecture and guided
tasting on how to taste sake and how to improve our tasting skills and
abilities. Matsuzaki-san has easily taught me more about sake than any
other single person over the years, and the few hours that he gives us
will easily be the most invaluable period of the course.
We will furthermore have a guest lecture from (most likely) a prominent distributor in Tokyo, on the economics of sake and the inner workings of the industry.
The above will take three days to complete. Each evening (save Wednesday) will again be spent at a restaurant replete with a range of good sake to which you need to be exposed.
The morning of the fourth day will be set aside for the Level II test,
about which more information will be provided. It will be essay, short
answer, multiple choice, and incorporate a tasting element as well. That
afternoon we will head down to Kanagawa Prefecture, another 90 minute
train ride, to see the micro- compact- sakagura making the wonderful
sake Tensei. We will then enjoy dinner in their old, cavernous
incredibly charming kura environs.
Day five will be a trip up to Aoshima Shuzo in Shizuoka, a lovely kura with a maniacal
owner/toji making outstanding and super popular sake called Kikuyoi.
Pricing: The cost for SPC2  will be 170,000 yen for the three days. As with SPC Level One, dinner will be included Monday, Wednesday and Thursday, but other meals will not. (Lunch but not dinner is included for Wedensday.) Travel expenses and accommodations are also separate.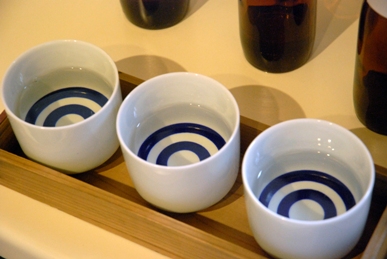 Travel expenses will include minimal train travel around Tokyo, and your share for the trip up to Masumi in Nagano. We will be renting a limousine bus and splitting it, and with 20 people it should be about 4000 yen each (round trip).
As with SPCI, we will all stay in the same hotel, but we will not be changing hotels as the whole course is based out of Tokyo.  Hotel reservations will be handled for you on our end.   For those of you that took SPC I here in the past couple of years, the hotel will be the same one – Shinbashi Atagoyama Tokyo
http://www.tokyuhotelsjapan.com/en/TI/TI_ATAGO/index.html.
Those interested can make a reservation by sending me an email to that purport. Any questions? By all means, free l free to ask.