Interested in the Sake Professional Course in Japan?
Stateside courses are 3 days; courses in Japan are 5 days
as they include 2 days of brewery visits.
The next Sake Professional Course in Japan is scheduled for January 26 to 30, 2015. More information about the course and its content is below.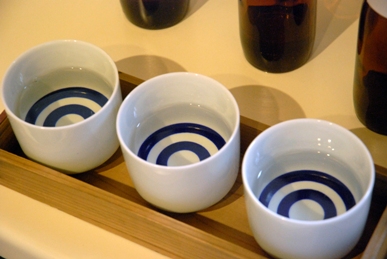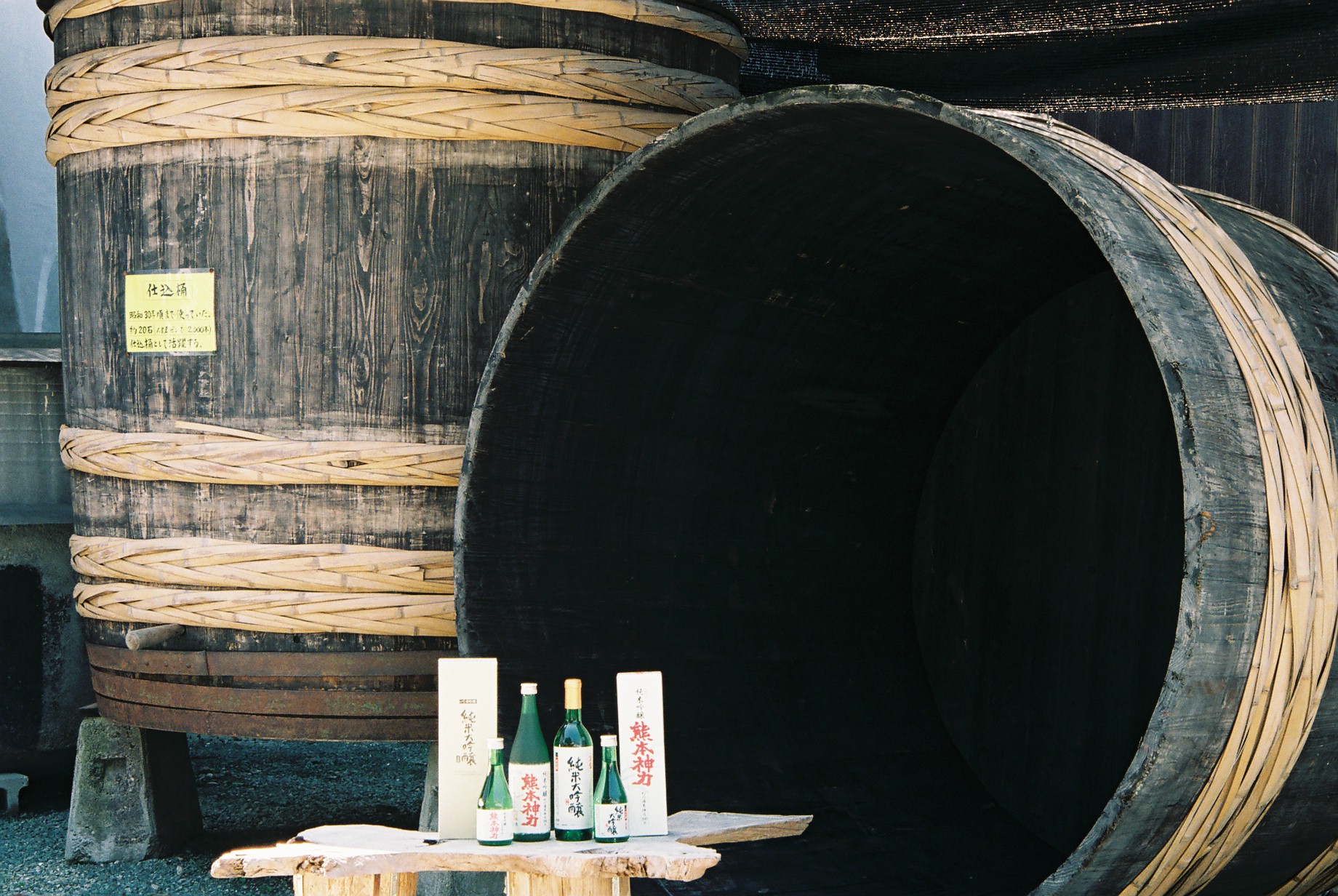 by past graduates of the Sake Pro Course.
The 11th Annual
Sake Professional Course
To be held in Japan, Jan 26 to 30, 2015.


The charge for the 5-day educational experience is JPY 180,000 yen
(approximately US$2250)

Questions / Reservations = Contact John

Read Testimonials from Graduates

John is also available for corporate sake seminars. A wide variety of formats are possible: in-house, at a sake pub, with food, without, with lectures on a variety of sake-related topics. Please contact John for details.
Sake Professional Course 2015


"No Sake Stone Remains Left Unturned"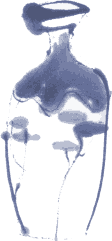 This is it, folks: the most important thing I do all year, and far and away the best possible sake education in existence. Three days of lecture and tasting, each evening capped off with dinner and fine, fine sake, then two days spent visiting four sake breweries of different size and scale – punctuated again with fine sake and a great meal each evening. Of course, certification testing for a Certified Sake Professional is a part of the event. If you are serious about sake, and especially about working with sake, there is no other course for you. This is it. Satisfaction Guaranteed.
From the morning of Jan. 26 to the evening of Jan. 30 (2015), I will hold the 11th annual Sake Professional Course here in Japan, focused in Tokyo, but with a two-day trip to the Osaka /  Kyoto / Kobe area to visit four sake breweries. Open to anyone with an interest in sake, this course will provide the environment for a focused, intense, and concerted training period. It will consist of classroom sessions on all things sake-related, followed by relevant tasting sessions, four sake brewery visits, as well as exposure to countless brands and styles in several settings, both in comparison to other sake, and with food.  Participants will stay together at hotels in Tokyo and elsewhere. Lectures will take place in comfortable classrooms, and evening meals will be off-site at various sake-related establishments.
SPECIFICS, OBJECTIVES, CONTENT: Sake is quickly growing in popularity, but there is a dearth of proper training and education about it. Professionals and others with a deep interest need a source of accurate, thorough and useful information, plus an opportunity to leisurely and thoroughly taste the wide range of sake available.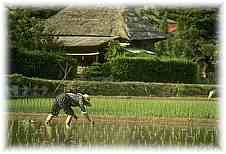 The course is geared toward industry professionals wishing to expand their horizons in a thorough manner into the world of sake, and will be fairly technical in nature, but anyone is welcome to participate. It will certainly be fun! The course lectures and tastings will begin with the utter basics and will progress through and cover everything related to sake. There will be an emphasis on empirical experience, with plenty of exposure to a wide range of sake both in class sessions and with evening meals.
The course will run for five full days, after which participants will have an opportunity to take an exam for Certified Sake Specialist recognized by the Sake Education Council.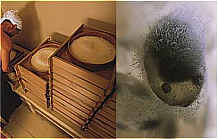 Day 1: Monday, January 26
Morning: Intro, Overview, Orientation, Sake Basics, Sake Production. Afternoon: Sake Types. Reading sake labels. The truth about temperature. Sake tasting. How to taste, what to look for. Umami, Koku. Sake and food matching. History & Theory. Evening Dinner with sake at restaurant or sake pub.
Day 2: Tuesday, January 27
Morning: Rice types & milling. All about Yeast. Yamahai & Kimoto. Tasting Session.
Afternoon: SMV, acidity, amino acidity, "new" measurements. Pasteurization: to nama or not to nama. Evening: Dinner with sake at restaurant or sake pub.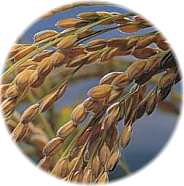 Day 3: Wednesday, January 28
Morning: "Da Funk."
Nigori-zake, aged sake, kijoushu, red sake, low alcohol sake, high alcohol sake, sparkling sake. Afternoon: Sake History, Culture, Toji Guilds, Kurabito. Evening: Dinner with sake at restaurant or sake pub.
Day 4: Thursday, January 29
Off to the Osaka-Kobe-Kyoto area.
Morning: Arrive, visit two breweries in Kyoto. Evening: Dinner with sake at restaurant or sake pub.
Day 5: Friday, January 30
Morning: Visit a brewery in Nada, in Kobe, and one in Osaka. Dinner with sake at restaurant or sake pub.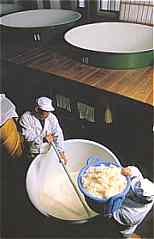 Location:
Classroom in building of Japan Sake  Brewer's Association in Shimbashi, Tokyo. In other locations as available.
Pricing:
The cost for the five-day course, with all instruction, materials, sake tasting, evening meals with sake, is JPY 180,000. Please note that transportation, accommodations and morning/afternoon meals are not included. Participants will arrange their own air transportation to Japan.
Testimonials:
Click here to read comments by past graduates of the Sake Pro Course.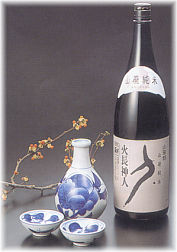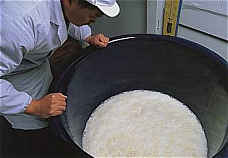 For Questions or Reservations: Contact John