Announcing the 11th
Stateside Sake Professional Course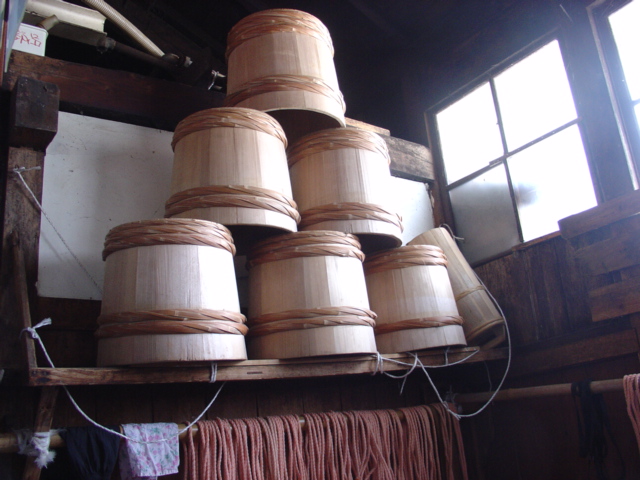 To be held at The Bentley Reserve in the financial district in
San Francisco, California
Wednesday, October 24 ~ Friday, October 26, 2012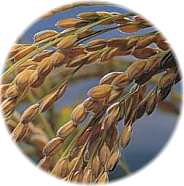 Read Many Great Testimonials written by past graduates here.
(Note: It will pop-up in another window, so please allow that.)
Feel free to download it and read it off-line!
Make your reservation now with an email to sakeguy@gol.com
The course will run for three full days, after which participants will have an opportunity to take an exam for Level I Sake Specialist certification. The cost for the course is $799, which includes three full days of instruction, materials, all sake for tasting, and one shot at the exam. Meals, lodging an the like are not included in the tuition.
Attendance is limited to 60, and at this point,  those interested can make a reservation by sending me an email.  The content of this three-day intensive sake course will be identical to that of the Sake Professional Course held each January in Japan, excepting of course the sake brewery visits aevening meals.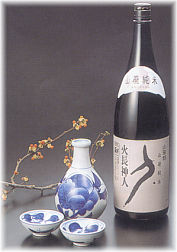 The course is geared toward industry professionals wishing to expand their horizons in a thorough manner into the world of sake, and will therefore necessarily be fairly technical in nature, and admittedly somewhat intense. But the course is open to anyone with an interest in sake, and it will certainly be fun! The course lectures and tastings will begin with the utter basics and will thoroughly progress through and cover everything related to sake. There will be an emphasis on empirical experience, with plenty of exposure to a wide range of sake in the tasting sessions throughout the three days. More than 80 sake will be tasted across the three days.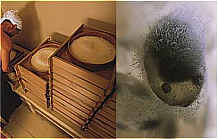 Each day will provide the environment for a focused, intense and concerted training period, and will consist of classroom sessions on all things sake-related, followed by relevant tasting sessions.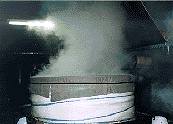 The goal of this course is that no sake stone will be left unturned. Every conceivable sake-related topic will be covered, and each lecture will be complimented and supplanted by a relevant tasting. Participants won't simply hear about rice type differences and yeast type differences, they will taste them. Students will not only absorb technical data about yamahai, kimoto, nama genshu, aged sake and region-related difference, they will absorb the pertinent flavors and aromas within the related sake as well.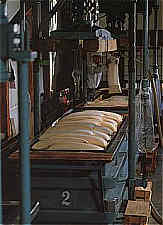 Like its counterpart held in Japan each winter, it will be quite simply the most thorough English-language sake education in existence. Participants will also be presented with a certificate of completion at the end of the course.
Also, an exam will be given at the end of the course for those that choose to seek certification. Note, the exam is not only optional, but also participants will retain the right to take the exam at any time in the future, allowing them time to prepare, and still enjoy this class. Those that pass said exam will receive a    "Level I Sake Specialist" certification from the non-profit organization Sake Education Council.
The cost for the three-day class, including all materials and all sake for tasting, is US$799. Participation is limited, and reservations can be made now to secure a seat.  For reservations or inquiries, please send an email to sakeguy@gol.com.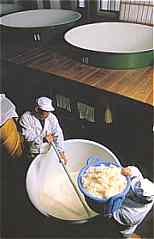 *     *     *
Syllabus and Daily Schedule
Below is a tentative and general syllabus and schedule of the three-day program.
Day I
8:00 – 12:30 Welcome, Orientation, Sake Basics, Sake Types, Reading Sake Labels
Tasting I: typical representatives of various grades, milling rates
1:00 – 3:00 Sake Production
3:00 – 5:00  Rice Types, Yeast Types, Water
Tasting II: Rice types, Yeast types
Day II
9:00 to 12:00 Sake Chemistry: nihonshu-do, acidity, amino acidity, et cetera. Koji. Yamahai and Kimoto (30)
Tasting III: Yamahai and Kimoto.
12:00 to 1:00 Lunch
1:00 – 5:00 All things nama, including muroka nama genshu. Pressing methods including shinshu, shiboritate, arabashiri and more.  Aging, Maturity and Vintage (or the lack thereof), Nigori, Low Alcohol Sake, Sparkling Sake, Red Sake, Vessels, Temperature, Ritual (or the lack thereof), Sake and Food, Toji guilds, the reality with toji system now.
Tasting IV: Nama-zake, shinshu et al, aged sake, mature sake, over the hill sake, low alcohol sake, sparkling sake red sake, One sake in many vessels. Sake Suited for Warming.
Day III
9:00 – 12:00 History, The Old Ranking System,  Sake Contests, Terms to Know.
12:00- 1:00 Lunch
1:30 – 3:00 Sake Regionality,  The Current State of the industry: the Truth!
Tasting V: Typical Regional Representatives.
3:00- 4:00 Break
4:00 – 6:00 Exam
*     *      *      *
Read Many Great Testimonials written by past graduates here.
Feel free to download it and read it off-line!