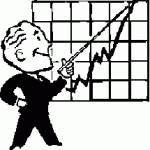 Sake and the Number 30
Some recent research has demonstrated a peculiar significance of the number 30 in recent sake history.
Japan uses a dating system based on the year of the current emperor's rule. This is now the Heisei Era. The previous era, the Showa Era, ran from 1925 until 1989. So, Showa 30 was 1955. Bear that mind.
In Showa 30, sake was 30 percent of all alcohol consumed in Japan. Now it is less than seven percent. Also, sake production today is currently about 30 percent of what it was in Showa 30.
Currently, about 30 percent of all sake brewed is considered premium, or more accurately stated, junmaishu and the four grades of ginjo combine for about 30 percent of all sake, with honjozo and futsu-shu being the remaining 70 or so.
Torrential Rains in Tochigi May Affect Sake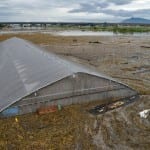 In Tochigi Prefecture, as well as neighboring Ibaraki Prefecture (about two hours north of Tokyo), record-setting rain fell over a 24-hour period September 9-10, the result of abnormally low atmospheric pressure, which in turn was created by a typhoon. Hundreds of houses were flooded as rivers overflowed and embankments collapsed across the area. Tens of thousands of people were evacuated to safety. The situation called for dramatic rescue efforts by the Self-Defense Forces.
How much fell? In Nikko, a famous sightseeing town, 534 mm (21 inches) of rain fell.
The situation is expected to significantly affect rice yields as many rice fields and other crops were wiped out by the flooding. Tochigi in particular is a source of a lot of rice used in sake brewing. Shortages in Tochigi could create a chain-reaction of supply-and-demand effects that affect price and availability.
While most of the best sake rice comes from regions other than Tochigi, the region is a strong supplier of decent-but-not-top-grade sake rice that is indispensable to the industry for use in less expensive sake. The importance of rice like this should not be underestimated.
The real effects of this have yet to be seen, but it is enough of a cause for concern that industry publications have already raised a flag. Stay tuned!
~~~~~~~~~~~~~~~~~~~~
Sake Professional Course in New York City, December 7-9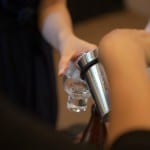 The next Sake Professional Course is scheduled for New York City, December 7 to 9, 2015. The venue is smaller this time and participation is limited to 40 people. It is just about half full, or half empty, depending on your perpsective.
More information is available here, and testimonials from graduates can be perused here as well. The three-day course wraps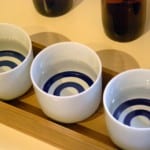 up with Sake Education Council supported testing for the Certified Sake Professional (CSP) certification. If you are interested in making a reservation, or if you have any questions not answered via the link above, by all means please feel free to contact me.
Following that, the next one is tentatively scheduled for Japan in January, and then the spring in Chicago. If you are interested, feel free to send me an email to that purport now; I will keep track of your interest!
~~~~~~~~~~~~~~~~~~~~~~~~~~~~~~~~~~~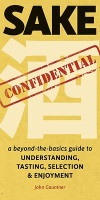 Interested in Sake? Pick up a copy of my latest book, Sake Confidential, A Beyond-the-Basics Guide to Understanding, Tasting, Selection, and Enjoyment.
Learn more here.