Announcing John Gauntner's 
Sake Professional Course
to be held in Tokyo, Kyoto & Kobe, Japan
Recognized by the Sake Education Council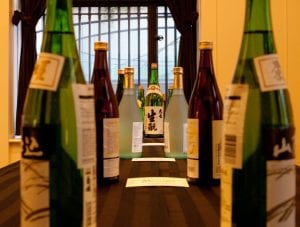 The Sake Professional Course in Japan is and far and away the best possible sake education in existence. Three days of lecture and tasting, each evening capped off with dinner and fine, fine sake, followed by two days spent visiting four sake breweries of different size and scale – punctuated again with fine sake and a great meal each evening make this course as comprehensive as it could be. If you are serious about sake, and especially about working with sake, there is no other course for you; this is it. Satisfaction is guaranteed.
The course is recognized by the not-for-profit organization The Sake Education Council, and those that complete it will be qualified to take the exam for Certified Sake Specialist, which will be offered near the end of the week.
The course will be held from the morning of Monday, January 15 to the evening of Friday, January 19,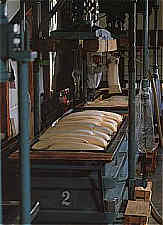 2018, and will be focused in Tokyo, but with a two- day trip to the Osaka – Kyoto  –  Kobe  area  to  visit four sake breweries of various scale. Geared toward professionals, but open to anyone with an interest in sake, this course will begin with the basics, and will  provide the environment for a focused,  intense,  and  concerted  training  period.  It will consist of  classroom  sessions  on  all  things  sake-related,  followed  by relevant tasting sessions, four sake brewery visits, and exposure to countless brands and styles in several settings, both in comparison to other sake, and with food. Participants will stay together at hotels in Tokyo and Osaka. Lectures  will  take place in a comfortable classroom, and evening meals will be off-site at various sake- related establishments.
The goal of this course is that "no sake stone remains left unturned," and the motto is "exceed expectations."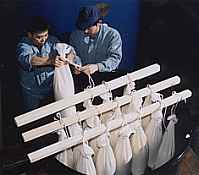 During the three classroom days, we will discuss various aspects of sake and the sake world, including grades, production, rice, yeast, koji, water and more. Tastings specific to the just-discussed topics follow each lecture, thereby allowing participants to understand with their senses the theory just presented. Participants will not simply hear about differences based on rice types or yeast types, they will taste and smell them. Students will not only absorb technical data about yamahai, kimoto, nama genshu, aged sake and regionality, they will absorb the pertinent flavors and aromas within the related sake as well.
Food and sake, the state of the sake-brewing industry, the culture and history suffusing sake are regionality are just a few more of the wide range of topics to be covered. Every conceivable sake-related topic will be covered, and each lecture will be complimented and augmented by a relevant tasting session.
Participants will also be presented with a certificate of completion at the end of the course.
The Tokyo classroom venue is the Japan Sake and Shochu Producers Association in the Shimbashi area. Download a pdf about the course here. More about the daily schedule can be found here.
You can read some testimonials from graduates of the course here.
The cost for this five-day educational experience is ¥190,000, with payment due November 15, 2017. This includes all instruc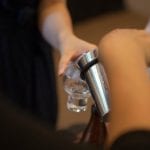 tion and materials, as well as evening meals with plenty of sake each night. Other meals, transportation to and from as well as within Japan, and hotel are not included in the tuition. To make a reservation or if you have any questions at all, please send an email to John Gauntner at sakeguy@gol.com .
November 6,2017 :  This course is full. Thanks to everyone for your interest in sake and this course.
And thanks to all SPC alumni for helping to spread the word about SPC! 
If still interested, please contact me (sakeguy@gol.com)
and your name will be put on the waiting list, pending cancellations.