The 2015-2016 brewing season is drawing to a close. This month and next, most of the 1200 brewers in the country will be pressing their last batches and cleaning their tools, then closing shop until the fall of this year. As I look back at the kura I visited, one particularly interesting place sticks out in my mind.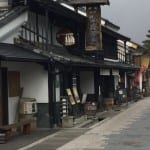 In February I visited a brewer making a sake called Kirei, written with the characters for turtle and age. Tortoises live a long time, hence the auspicious connotations. It is a tiny company in Nagano called Okazaki Shouten, with the brewing being done by two people, the husband-and-wife team that own it. They do, in fact, have a little bit of part-time help along the way.
Obviously, they cannot make very much sake. In fact, it is a true micro-kura, with their yearly production being only 100 koku. A koku is a traditional unit equaling 180 liters, so that means they only make the equivalent of 10,000 large 1.8 liter bottles, or 2000 nine-liter cases.
There are hundreds of such small kura around Japan. Such places may barely eke out an existence, which is just fine by (at least some of) them. Their sake might range from "fair to middling" or it might be great like Kirei, and they may in fact have other sources of income. It doesn't matter. They love doing what they are doing. And that is all that matters.
However, in the case of Kirei, their smallness has not crimped their quality at all. Not. At. All. On the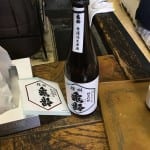 contrary, the reason they are so interesting is that last year their sake was the top sake in the government-sponsored tasting for the Kanto-Shinetsu region of Japan, which includes not only venerable Nagano but revered Niigata Prefecture as well. And Shinshu Kirei was tops. Wow. That is impressive.
But with such a small production, obviously there is not much of this sake to go around. Certainly the opportunity is there for them to expand, grow, develop, invest, hire – and all that stuff. Many would think they would ride this wave, and certainly they could. Some folks might think that any businessperson in his or her right mind would do so, right?
Sure. But sometimes it's not about that.
As Okazaki-san, husband-half of the dynamic duo, led me around the kura, the conversation naturally moved in that direction, and of his own accord he addressed the questions that he must get so often get asked. Why not make more sake? Why not grow, develop, expand?
"I dunno," he begins. "Sure, we could hire someone and increase our production at least a little bit. But the risk is for a company of our scale is huge. This new hire would then be a full one-third of our labor. Should something happen, we would immediately lose a huge chunk of our staff."
As we moved amongst the two rows of tanks of moromi (fermenting mash) they use in the small fermentation room, he continued.
"But it's not only that. If we were to hire people, I would necessarily need to go into management of our staff, and do other things related to maintaining and managing growth. While that is all perfectly valid and good work, it is not what I want to be doing day-to-day.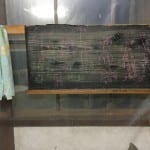 "In other words," he summed it up, "if we try to grow much, I will not be able to look after the moromi." So maybe he loses out on a chance for growth, but he's going to be happier doing what he loves, and that energy will get conveyed into his sake.
Very cool. They know what they want to be doing and are aware of the consequences of their choice to do that, as well as those of choosing something different – to grow. And they daily make a conscious and rational decision: they choose the merits of staying small.
I'll drink to that.
Note, there is also a brand Kirei in Saijo in Hiroshima. The brand name and characters are the same as the company introduced above, so to eschew confusion they often add the traditional name of Nagano Prefecture, Shinshu, to the name of this sake, i.e. Shinshu Kirei.
Note, too, their sake is light and young, with great balance and breadth rather than just impact, and perhaps more defined by banana and melon aromas than the wilder fragrances of many modern ginjo sake.