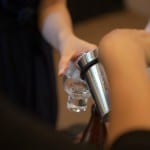 Last month in this newsletter we talked about aged sake, and pointed out that, although it is not quite mainstream, matured sake, known as koshu or chouki jukusei-shu, can be extremely interesting. And that is one reason the Nippon Jozo Kyokai, i.e. the Brewing Society of Japan introduced above (BSJ), a while ago began the One-Hundred Year Aged Sake Project.
Just what is the One-Hundred Year Aged Sake Project? Pretty much just what it sounds like it would be: a research project to age sake for one hundred years. Here are some specifics.
The idea was born in December of 2005, as a cooperative effort between the BSJ and the then-ten year old Chouki Jukuseishu Kenkyuukai, or the Aged Sake Research Group. Also, the National Research Institute of Brewing, NRIB, and Tokyo Agricultural University, known less formally as "Nodai,"( the "UC Davis" of the sake world), are helping out a bit as well. The stated purposes of the experiment are (in far less eloquent words than the original text) to "see what happens" and to "learn more about the possibilities related to aging sake." Yeppir. Pretty much what you would expect.
Most of the sake will be aged in the iconic red-brick building (seen below) in Tokyo that housed the NRIB from 1904 until this year, when it moved to Hiroshima.
The amount of sake progress made within those hallowed red-brick walls is unfathomable. It really is sacred ground to the sake world. The sake aged

there will sit on wooden (hinoki, like cypress) shelves with no metal anywhere near them. The rest, stored at Nodai, will be handled by placing the bottles inside metal tanks. Temperatures will be maintained between 15C and 20C.
Each of the 33 brewers participating will submit one 1.8 liter glass bottle, or the equivalent amount in either titanium vessels, or Kutani or Bizen (two types of traditional Japanese ceramics) vessels. Wow. I am not sure why they insisted on those two styles of pottery, but that is cool. Very cool.
And for good measure they have thrown in one bottle of sake made in 1925, already 80 years into its aging, found in a kura in Wakayama.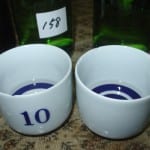 Along with the one bottle of sake destined to sit a full century, each kura submitted ten smaller bottles (720 ml) to be used at ten along-the-way tastings to be held every ten years. The first of those tastings was held this past November, exactly ten years since it all was laid down. I was fortunate enough to be invited to that tasting, and even if only for the uniqueness of it, the event was fascinating.
Of course, it went beyond the appeal of mere uniqueness, and the aged sake that were presented displayed a fascinating range of flavors, aromas and directions of maturation. It was really difficult to try to assess them all as a whole since the range of aromas, flavors and intensities was mind-boggling.
I am thinking (or rather, hoping) I will be around for another couple-few of these, but will have to defer the tasting of the final round to someone a lot younger than I. Perhaps one of my grandchildren can represent me.
While I reiterate that very little sake is aged, most brewers do not make any aged sake at all, and that long-term aged sake is a totally different animal, I also will again add that it can be very interesting. Perhaps aged sake will be all the rage in 2105.
You can learn a bit more about the Aged Sake Research group here although it is in Japanese. You can learn more about this project itself here, and see a couple of pictures of the site as well.
~~~~~~~~~~~~~~~~~~~~~~~~~~~~~~~~~~~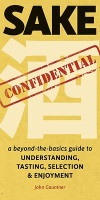 Interested in Sake? Pick up a copy of my latest book, Sake Confidential, A Beyond-the-Basics Guide to Understanding, Tasting, Selection, and Enjoyment.
Learn more here.