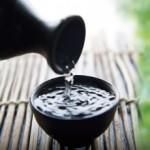 Finally things are beginning to cool down as we move through nature's most endearing season. Along with the rapidly turning leaves, cooler breezes, and better food, autumn is the traditional time when sake brewed the previous season goes on sale. Two types of sake you may come across in your autumnal perusing are aki-agari and hiya-oroshi.
Although sake is not usually aged for long, it is in general a bit too young to drink when the brewing season wraps up in the spring. Both the flavors and the fragrances are brash and sharp-edged, and a bit of time sitting quietly helps round out and deepen the sake.
Traditionally this was just about six months, and so the fall became the time when properly aged sake was released. Naturally, brewers often had to release some sake earlier to satisfy demand. But the connoisseurs knew that properly matured sake was well worth the wait. Sake released in the fall after the proper maturation period came to be known as aki-agari.
The only problem is that the term does not apply too well to modern times.
Fall still remains the traditional time for releasing sake, and this is the season with industry tastings galore. But in actuality maturation periods are far from uniform. Along with the advent of refrigeration came massive flexibility in terms of maturing sake.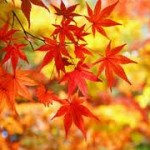 These days, some brewers still only mature their sake six months or so, but others do so for a year or longer, and many at very low temperatures, to get just the profile they are looking for. Temperature affects the speed of changes during maturation, as does the choice of aging vessel (bottles or tanks). This allows brewers to tweak their flavor profiles, and maintain consistency throughout the year. But everyone does it a bit differently, and it makes the term aki-agari a tad less applicable.
Today, aki-agari refers in a broad sense to sake from the most recent batch released in the fall. You may see it at sake shops and department stores all across Japan.
Then, there is hiya-oroshi. The word hiya-oroshi has its origins back in the Edo period. Back then, finished sake was stored in the large cedar tanks used for brewing. Normally, this sake had been pasteurized once (by heating it for a short time) before being put in these tanks for maturation. If they needed to ship some out, they would have to pasteurize the sake a second time before putting it into small cedar casks – called taru – for delivery.
This is because the outdoor temperature was still high in the summer, which  would allow the sake to become warm enough where dormant enzymes could become activated, potentially sending the sake awry. A second pasteurization permanently deactivates these enzymes, removing that fear, but taking a bit of the zing of the sake along with it.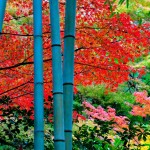 However, once it became cool enough in autumn, brewers could fill their taru from the storage tank without pasteurizing the sake, and ship it with no fear of it going bad. The lower temperatures of autumn ensured enzymes would not be activated. Such sake – sold in the fall without pasteurizing a second time before shipping – came to be known as hiya-oroshi.
Hiya-oroshi often has a bit more of a fresh, lively taste to it than other sake. While not as brash as freshly pressed sake, there can be a slightly youthful edge to it. Naturally, this varies greatly from sake to sake, and from kura to kura.
And, interestingly, some prefectures in Japan, most notably Nagano and Sago (although there are others) have set an official day for releasing hiya-oroshi, September 9. Naturally, this is not law, but just something the brewers have mutually agreed upon to add a bit of specialness to the event and the sake that it highlights.
What all this means is that now – right now – is the best time to try hiya-oroshi, and notes its slightly youthful touch, and the attendant appeal.
~~~~~~~~~~~~~ Sake Professional Course in Las Vegas October 28 to 30~~~~~~~~~~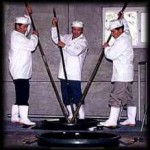 The next Sake Professional Course will take place October 28 to 30 at the MGM Grand Hotel in Las Vegas Nevada. Finish off an intense sake education by spending Halloween in Vegas!
More about the seminar, its content and day-to-day schedule, can be found here:
http://www.sake-world.com/html/spclv.html
The Sake Professional Course, with Sake Education Council-recognized Certified Sake Professional certification testing, is by far the most intensive, immersing, comprehensive sake educational program in existence. The three-day seminar leaves "no sake stone unturned."
The tuition for the course is $825. Feel free to contact me directly at sakeguy@gol.com with any questions about the course, or to make a reservation.