…or maybe they can't.
Some guys just don't know when to quit – or can't quit – making sake.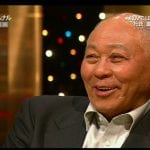 Mr. Naohiko Noguchi is one of the most decorated, respected, accomplished and famous toji (master brewers) in the history of the sake brewing industry. And at 84 years of age, he is coming out of retirement for the fourth time to brew sake at a new brewery starting up next month. At 84. That's eighty-four. As in LXXXIV. As in "hachijuyon." One would think enough is enough; not for some folks.
He does have people running the financial and business side of things. According to some sources, the details are a bit murky in a way that is beyond the scope of this newsletter. But the point is that he has most things taken care of, all he has to do is concentrate on brewing sake. And that is certainly plenty.
But this all begs the question, why? Quite simply, he loves the work. He cannot imagine himself not doing it. It is such a part of his being that if he is not brewing sake, he gets sick. Literally.
A bit more about this illustrious toji: He started brewing at age 16, and worked his way up the ranks for a few years at a handful of kura. He joined Kikuhime in Ishikawa Prefecture in 1961 and brewed sake there for 36 years. He retired from that company, and came out of retirement down the street (figuratively) a few days later at the brewery making Jokigen, also in Ishikawa. After a decade and a half there, he retired again, and this time he probably meant it. But he resurfaced after taking one season off, to make sake at the eponymous Noguchi Shuzo. One year there, two more off, and he is back at it again.
He is famously known as one of the four "Noto Toji no Shiten-o," or "Four Guardians of Heaven of the Noto Toji Guild," along with three others. Across his tenure at the first two kura, he won 27 gold medals at the annual National New Sake Tasting Competition, and was designated as a "contemporary master craftsman" by the Japanese government. I had the pleasure of meeting him once, and verified he was sharp as a tack, and not nearly as scary as I had expected. You can read about that here.
He was not likely the easiest guy to work for. Not that I would know. But one does not get that good at a craft like sake brewing by being laid back and lackadaisical. He was surely particular about his ways. An attitude of, "Ah, that's likely good enough…" is neither part nor parcel of sake brewing at that level.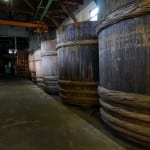 In fact, a friend of mine actually worked under him for twelve years at Kikuhime. But it was another ten years after the time that Noguchi-san retired (uh, the first time) that he could actually speak directly to him. Even while toiling under his direction, their difference in hierarchical rank was so great that all communication had to go through someone else. Wow. (Nowadays, they actually hang out from time to time.)
Back to the question of why: he has gone on record saying that he wants to spend the rest of his life doing what he loves best. Furthermore, he is convinced it is actually better for his health – even at age 84 – to continue brewing sake.
His body concurs. He has become ill, including a bout with cancer, when not brewing. His family has naturally expressed concern with his plans to keep at it, but he has expressed that "Continuing to brew sake will actually keep me healthy. I will be satisfied if I can die brewing sake," he said.
Mr. Noguchi's trademark style of sake is not for the light-hearted. He excels at making yamahai, but not just any yamahai, what I like to call "two-by-four-upside-the-head" yamahai. Very rich, full, with oodles of umami and the acidity to drive it home. It laughs in the face of maturity, and in fact revels in aging. The color is inevitably a gorgeous golden. He cannot even spell "charcoal filtration." It is, ultimately exquisitely balanced and delicious. But light and fruity it ain't.
Of course, he may change all that this coming season when he starts again. But at 84, probably not.
Rumor has it that Mr. Noguchi will make a limited amount of sake at his new brewery. It will certainly be hard to score some. But I will certainly at least try, of course.
You can read an interview (in Japanese) of Mr. Noguchi here .
The website (in Japanese) for the new brewing venture is here .