Sake links

John Gauntner is a founding member of www.esake.com, an online web service devoted to bringing premium Japanese sake to the USA market and elsewhere. Premium Japanese sake is now being sold in 45 states in the USA.
Sake in Europe
Foodex in France sells great sake online!  Check it out:
www.sakebar.fr/content/12-trouver-sake
---
Koji Spores for Home Brewing
www.kagi.com/vision/sake
Also, koji spores (as opposed to completed koji) are also available from Vision Brewing in Australia. According to proprietor Brendan Tibbs, the product is available online for
anyone, and is particularly suitable to the home brewer. Contact him at Vision Brewing (see above link).
---
Sake Breweries in Japan
www.sphere.ad.jp/izmibasi/eng/enghome.html
Sake Home Page of Izumibashi Co. Ltd. Izumibashi is a Sake  brewery in   Japan founded in 1857. Information includes how to drink sake, kinds of sake, and sake brewing methods.
www.pjnet.com/harasho/index1.html
Harasho brewery is located in the City of Nagaoka in Niigata Prefecture. Site includes
general history and information about brewery.
www.sake.com
Sake Home Page featuring Tamanohikari Sake.
---
 Sake Breweries in the USA
www.hakusan.com
Hakusan Sake Brewery located in Napa Valley California.
www.sakeone.com
SakeOne has premium sake breweries in Momoishi (located in Aomori  prefecture in
northern Japan) and Forest Grove, Oregon. This site offers online USA sales of premium sake.
---
 Other Food and Sake-Related Sites
(Food, Culture, Business, Societies, even some Wine)
www.chadoteahouse.com
Chado Tea House – premium grade Japanese green
teas online
Steamykitchen.com. Modern Asian cooking and delicious recipes by food writer and
television chef, Jaden Hair. Her site has a special section devoted entirely to Japanese sake and food.
www.sakediscoveries.com/
SakeDiscoveries.com. By Chizuko Niikawa-Helton. A wealth of information
on Japanese sake, sake events, and restaurants serving sake. Chizuko originally hails
from Aikita Prefecture. She is involved with promoting sake around the world and
runs her own sake consulting business.
www.saijosake.com
Learn all about the sake of Saijo in Hiroshima Prefecture, one of the most important brewing regions in the country.
Brew it at home! Or at least give it a shot. This site, and this guy, Bob Taylor, show you how with recipes and instructions. Great site!
www.e-yakimono.net


One-of-a-kind web resource covering Japanese ceramic scene
, including guinomi and tokkuri sake vessels. Run by pottery expert Robert Yellin, this site boasts hundreds of articles, thousands of photos, and anonline eStore for purchasing fine
Japanese ceramics.
http://www.ozaru.freeserve.co.uk/weizen/weizenweb.htm
All you need to know about weizenbier from beer expert, linguist, martial artist and all-around fascinating guy Ben Jones.
www.bishu-honpo.com
Bishu Honpo is a varied and excellent source of information about sake in both Japanese and English, with updates daily. Very much worth checking out.
www.japanese-gourmet.com
This new site is a great reference resource to people interested  in Japanese foods,
beverages and related products. It also provides listings of  Japanese restaurants in various states.
www.bento.com/tokyofood.html
This site is packed with information on dining in Tokyo and other excellent links to Japanese food and drink resources on the web.
www.sushiran.com
This website features information on the Bay Area's Sushi Ran restaurant. The restaurant serves a wide variety of chilled premium sake.
www.freshwasabi.com
Wasabi Pacific is the largest grower of fresh wasabi in North America. Fresh wasabi is shipped daily direct from the growers  in Oregon. Learn about fresh wasabi, order online,
try recipes, and learn the difference  between powdered and tubed wasabi and the real thing.
www.japansociety.org
The Japan Society is New York's leading cultural and intellectual resource on Japan.
www.media-akita.or.jp/akita-sake/akita-sakeE.html
Information and history of sake brewing in Japan's Akita Prefecture.
www.geocities.com/shamusan/sake.html
An introduction to sake and how to brew it. Includes a glossary of terms,  short history of sake making, homebrewing information, and some recipes.
brewery.org/brewery/library/sake_MH0796.html
Information on brewing sake at home by Mitsuo Hoshida.
www.suihitsu.co.jp/eng/lecture/sake/sake.html
Sake Dictionary. There are only two ways to discover a truly great sake. One way is to drink every sake you can find. The other is to accumulate  knowledge. Here we present
the  techniques used in the preparation of  sake, the history of sake, terminology such as "sakabayashi" that we'd  like you to know, and some interesting stories about sake in
general.
www.suihitsu.co.jp/eng/brands/brands.html
Top 25 Sake Brands of Isaka Yasuhiro, President of Isaka Shoten.
www.spagnols.com/handouts/sake.htm
How to make sake by Fred Ekhardt.
www.zutto.com
A Japanese restaurant in New York with information on sake and links to other sites.
www.novusvinum.com
Here, wine fanciers can find tasting notes and information about boutique wineries  worldwide.
www.gwjapan.org/sakenet/sakelink.html
Provides a mega-index to English and Japanese sake sites on the web.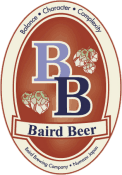 www.joyofsake.com
Information about sake rice, brewing techniques, food, and  sake in general.
www.bairdbeer.com
Although this site has nothing to do with sake, it is home to Baird Beer, a wonderful maker of speciality beer based in Numazu, Japan. Online eStore sells five regular Baird beers. It doesn't get
any better than this.
www.futureimplications.com
Japanese translators UK London England
http://www.japaneselifestyle.com.au/
Japanese Lifestyle. Japanese culture  including kimono, fashion, food, restaurants,
recipes, Japan pictures  and travel.
www.asianfoodgrocer.com
AsianFoodGrocer.com is a thorough resource for all kinds of Asian food
products, including candy, tea, noodles, drinks, snacks, and lots more.  We
also have recipe books and a lot of other items in tune with broadening the
reach of the cultural appeal of Asian foods, including – you guessed it – sake
glasses, sake flavored food, and more.
vineconnections.com
Importers of a line of 12 brewers' super premium sake into the US, and a range of wonderful Argentine wine to boot.
truesake.com
America's first sake-only store opened in San Francisco in 2003. True Sake carries more than 90 unique sake from various Japanese prefectures. In San Francisco.
www.sakenomi.us
The second sake-only retailer in the US, and you can drink it here too! In Seattle.
Online store selling authentic Japanese dinnerware, cookware and gourmet ingredients. Also offers sushi kits and sushi equipment.
Discover cool and traditional Tokyo spots that you can't find in travel guidebooks! We are a social networking word-of-mouth review web site aimed at foreign residents and
visitors to Tokyo as well as Japanese who are interested in foreign culture/people.
Fermentation: A Closer Look at How Wine, Beer and Other Alcohols are Made
Allaboutsushiguide.com Everything you need or want to know about sushi, for beginners through experts!.
---
GENERAL INTEREST, JAPAN-RELATED SITES
My web consultant, Mark Schumacher, is involved as web master for various Japan-related sites, which are presented below.
OnmarkProductions is also home to the popular A-to-Z Photo Dictionary of Japanese Buddhist Sculpture, and the creator of Buddhist-Artwork.com,
the latter selling quality hand-carved wooden statues of Buddhist deities.


---
OTHER GENERAL-INTEREST SITES
Hotels in Japan. Going to Japan to visit sake breweries?
Need a hotel in the Tokyo area?
Try this great site: www.tokyohotelbookings.com