Below is the general syllabus and flow and schedule of the three-day program. This is also the schedule for the first three days of the Japan-based five-day program, with the remaining two days being brewery visits.
Day I
9:00 – 12:00 Welcome, Orientation, Sa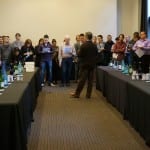 ke Basics, Sake Types, Reading Labels
Tasting I: typical representatives of various grades, milling rates
1:00 – 3:00 Sake Production
3:00 – 5:00  Rice Types, Yeast Types
Tasting II: Rice types, Yeast types
Day II
9:00 to 12:00 Water, Koji, Sake Chemistry: nihonshu-do, acidity, et cetera. Yamahai and Kimoto, Nama-zake and its variations.
Tasting III: Yamahai and Kimoto, Nama-zake.
12:00 to 1:00 Lunch
1:00 – 5:00  Pressing methods. Aging, Maturity and Vintage (or the lack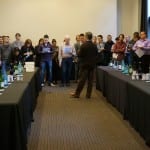 thereof), Nigori, Low Alcohol Sake, Sparkling Sake, Red Sake, Toji guilds, Temperature, Vessels, Contests
Tasting IV: Nama-zake, shinshu et al, aged sake, mature sake, over the hill sake, low alcohol sake, sparkling sake, red sake. One sake in several vessels, warm sake.
Day III
9:00 – 12:00 Regionality, Sake and Food, State of the Industry, Q&A
12:00- 1:00 Lunch
Tasting V: Typical Regional Representatives.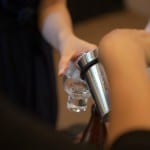 1:00 – 3:00 Break
3:00 – 5:00 Exam
In Japan, the course continues with Day IV and Day V, which are brewery visits.